Long-Term Care Insurance Claims Management
Many long-term care insurance policyholders mistakenly believe that once a claim is approved, the difficulty is over. However, long-term care insurance claims management is a complicated and difficult process. Once a claim is approved, the policyholder will be required to submit documentation on an ongoing basis. Insurance companies require invoices for care, periodic health assessment documents, and will even schedule periodic nurse evaluations to determine whether the insured remains benefit eligible. A policyholder will be responsible for making sure all of this documentation is proper and complies with the terms and conditions of the policy. Additionally, the policyholder will need to confirm that the insurance company received the documentation. Finally, the policyholder will need to track and account for claim payments.
The team of long-term care insurance attorneys at the law offices of Steven M. Dunn, P. A., have experience working with all long-term care insurance companies. Our team can submit all necessary documents on behalf of the insured, and assure that those documents comply with policy standards and track and account for all claim payments.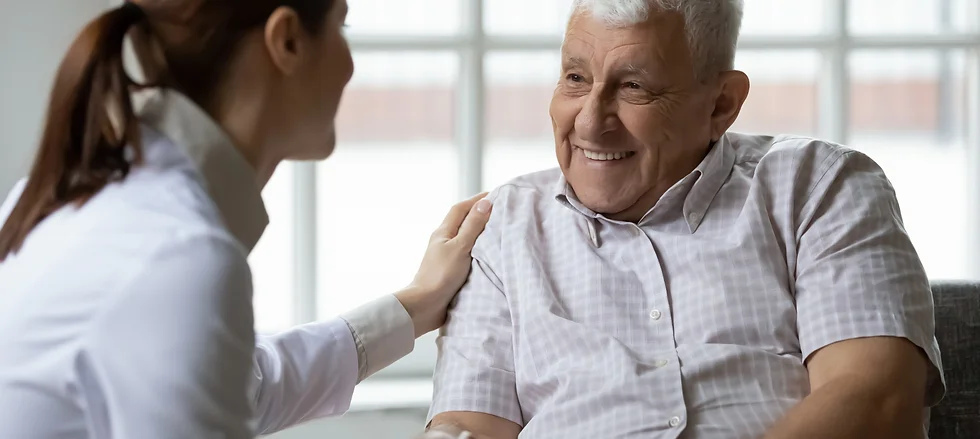 Long-term Care Insurance Claim Management Services
The law offices of Steven M. Dunn, P.A offers policyholders the full array of claim management services. Some of the management services our firm provides are:
Invoice Submission: In order to receive your claim payments, you will be required to submit invoices for the care you have received. Insurance companies require timely submission of invoices as well as timesheets and care logs. We will collect and submit all of these documents. Also, we will assure that the documents comply with policy requirements as well as confirm that the documents have been received by the insurance company.
Benefit payment accounting: Long-term care insurance benefits are paid after you have submitted proof loss. This means that you will be paying for care out of pocket then waiting for your benefit to arrive. Therefore, the insured must keep track of all out of pocket expenses and compare that to the claim benefit payments. Due to the frequency and timing in which these transactions occur, it can be difficult to make sure that claim payments are in the correct amount. Steven M. Dunn, P.A will account for all invoice submissions, assuring that claim payments are made timely and in the correct amount due under the policy.
Elimination period management: Most policies require an insured to satisfy an elimination period before benefits are paid. Many policies have nuanced elimination period provisions. If a policyholder does not understand the elimination period provision, the result can be unnecessary out of pocket costs. Our firm will be able to determine exactly how to best manage the elimination period, laying out the most cost effective strategy for you. The firm will also make sure that all out of pocket expenses are properly counted towards the elimination period assuring that the elimination period is met as quickly as possible.
Waiver of premium: Many policies contain a waiver of premium provision. The waiver of premium provision states that under certain, policy specific circumstances an insured receiving benefits under their policy may qualify for a waiver of premium. This means that if the insured satisfies the requirements of the provision, they will no longer be required to make premium payments. What is required to qualify for the waiver varies from policy to policy. The insured must understand the specific requirements under their policy. Our team can assist in determining the requirements under your specific policy and ensure that the waiver is applied and any over paid premium payments are returned to the insured.
Facilitation of ancillary policy benefits: Many policies contain ancillary benefit provisions in which additional benefits can be paid by the insurance company. Common ancillary benefits include home modifications, coverage for life alert systems and durable medical equipment. However, like the core benefits of the policy, the insured must formally apply and be approved for any ancillary coverage. Our firm can assist in obtaining coverage for covered ancillary benefits.
Care setting transitions: Most policyholders will transition to different care settings over the life of their policy. Typically, care begins at home with a home health agency and will eventually transition to a facility as their care needs change. Changing home health providers or moving to a facility will require notifying the insurance company. The insurance company will evaluate the new provider or facility, review relevant documentation, and make a determination as to whether the new provider or facility is covered under the policy. Most active claims are disrupted during transitions and changes in care providers. Our firm can assist any policyholder transition to a new provider or facilitate a move to assisted living.
If you or a loved one are in the process of starting a claim for long-term care insurance benefits or are overwhelmed by the management process, call our office today. Our team can assist in activating a new policy or managing an existing claim on your behalf. Our firm will manage your claim on your behalf, we can alleviate the burden and allow the policyholder to focus on care.